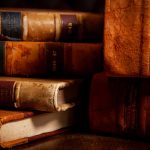 Tax Law – CPA
The Tax Law – CPA Practice Group at Estudio Mezzera has extensive experience in helping international and local clients planning the best tax strategy to maximize benefits according to their situation, including the Tax consequences of each particular objective, whichever this may be:
acquiring of company, merging, choosing of the best legal structure and jurisdiction according to the activity to be developed and the underlying industry, estate planning, or engaging in international transactions.
Our firm also counsels international financial institutions and corporations developing activities through the set up of Free Trade Zone companies and helps them complying with the regulatory framework governing this tax exempt system, as well as the associated labor and immigration laws and regulations.
Estudio Dr. Mezzera offers the support of a team of CPAs who advise our clients on all aspects related to the settlement of taxes, tax planning, and compliance with all the accounting regulations contained in the current applicable framework.