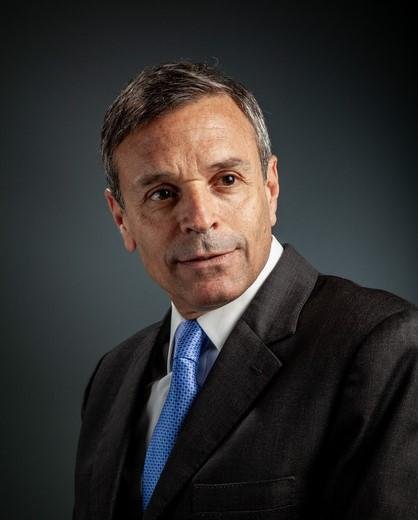 Ramón F. Bado
admin
Partner
rb@estudiomezzera.com.uy
Ramón F. Bado focuses his practice on Corporate, M&A, and Banking and Securities Regulations. His experience includes litigating in these areas and also in the fields of Civil, Negligence and Damages Law.
Ramón F. Bado has a vast experience in counseling international banks and securities brokerage firms in complying with the Uruguayan Central Bank's regulatory framework, as well as representing firms when litigating on these particular issues. His wide experience in this matter includes counseling firms in their activities in Free Trade Zones developed in special areas appointed by the Executive Power.
Bado provides advice on ongoing bases to boards of directors and stockholders in each of the aspects involving corporate life.
Strong International Profile: Ramon provides counseling to several clients involving their international business, either related to their offices off-shore as well as entering in relation with business and commercial counterparts as well as representing clients with governmental, regulatory and tax off-shore authorities.
As member of the International Bar Association, he has been officer and Chair of the Negligence and Damages Committee, and has chaired and been a speaker in several conferences throughout the globe for over 20 years.
He actively involved with Interlegal, a legal network the Firm is a member of, based in more than 40 jurisdictions all over the world.
Some of His Representative Experience:
o Represented an international bank that held a position as shareholder of a Uruguay local bank. For years he represented the client before the Board of Directors and before the Central Bank of Uruguay involving regulatory requirements. When all shareholders decided to sell their position in Uruguay, Ramon represented the shareholder as counsel to the Bank's Board of Directors, holding negotiations with severalpotential buyers until the actual sale, participating with the other selling shareholders in missions abroad, and representing the client before the Central Bank of Uruguay in order to meet all the regulatory and political requirements which would finally derive in regulatory and governmental resolutions authorizing the deal.
o Successfully litigated on behalf of international broker-dealers, several cases, some of them before the Supreme Court of Justice involving claims related to investments in securities.
o Represented a local winery in a joint venture agreement with an international winery corporation.
o Conducted several legal due diligence reviews representinginternational financial institutions, either as firms involved in the most different areas of commerce, industry, agricultural production and exportation, as many others.
Practices/Industries:
Securities Regulation and Compliance
Banking Law – Financial Intermediation
Corporate – M&A
Litigation
Education
– Executive Program in Management, Yale School of Management, New Haven, CT, USA, 2008
– Certificate in US Law, Institute for US Law, Washington, DC, 2002
– J.D. – School of Law, University of the Republic, 1994
Admissions: Uruguay
Memberships: Uruguayan Bar Association, International Bar Association
Languages: Spanish (native), English (fluent), Portuguese (fluent)